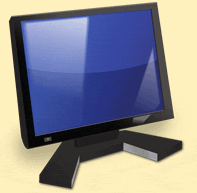 My Faster PC
Windows 8, 7, Vista, XP, 2000, NT
My Faster PC helps you clean, optimize, and maintain optimal performance. Get your copy today.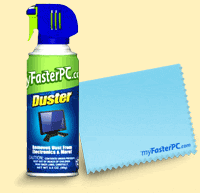 Cleaning Supplies
Compressed Air (3.5 oz cans)
Microfiber Cloths (6.5" x 5.5")
Keep dust and grime in check with our cleaning supplies. Compressed air is great for cleaning keyboards, fans, and PC's. Our microfiber cleaning cloth is great for monitors. Keep your computers clean from the grim that can cause damage and shorten lifespan.
Get My Faster PC for Your Business
Keep Your Office Computers Fast & Clean!